Creating a sustainable environment with innovative ideas
Technoplan holds a number of patents on innovative technologies that generate energy from organic waste. The "vacuum levitation device" has made it possible to significantly reduce costs compared to the conventional "pressure levitation device". The "steam ejector type methane fermentation device" can improve the digestibility in conventional methane fermentation by 30% or more.
The "compost carbonizer" eliminates the exhaust gas treatment equipment required for conventional composters and carbonizers.
The "secondary dehydrator" can eliminate the need for a conveyor for transporting dehydrated sludge.
These technologies have been put into practical use with public subsidies (500 million yen or more) through industry-academia-government collaboration. (See the list of attached development projects)
The "vacuum levitation device" has dramatically improved the performance of existing dehydrators.
The performance of the "steam ejector-type methane fermenter" was confirmed in a sewage treatment plant after five years of actual demonstration.
The performance of the "compost carbonizer" was confirmed in a one-year demonstration operation of sewage sludge.
The "secondary dehydrator" has been demonstrated in sewage sludge in China.
Unit operations related to the environment and energy include "concentration," "methane fermentation," "drying," "composting," "carbonization," "incineration," and "power generation," and we are good at simulating these optimal systems. 
In Japan, 2 local governments and 2 private companies, and in China, 1 local government and 2 private companies are proceeding with business plans by optimization simulation using our patented technology.
Technoplan Inc. is an expert in Japanese environmental technology with biomass technology.
Technoplan Inc. has been developing technologies for producing renewable energy and valuable resources using biomass, such as innovative enrichment, dehydration, methane fermentation, composting, drying, carbonization, and incineration. 
These technologies were developed in collaboration with industry, academia and government as a subsidized project of the Japanese government and local governments. In order to create a sustainable society that can create renewable energy and employment, we would like to disseminate these technologies in the environmental ESCO project for cost reduction including continuous maintenance.
Consultant business
Incineration ash recycling business
Recycling of organic sludge (composting / fueling) business
Energy creation (power generation) business using unused biomass
Water treatment sludge (activated sludge) weight reduction business
Composting and recycling business of livestock manure and food waste
 Technology development business
Ultra-high-speed, composting, self-combustion carbonization system for sewage sludge (NEDO commissioned research)
Water treatment energy saving system using activated carbon solution (NEDO commissioned research)
Deodorization / dehydration efficiency improvement system using carbide of sewage sludge (NEDO practical use)

Vacuum concentrator (Hyogo COE program industry-academia collaborative research project)

Steam ejector type high efficiency methane fermentation system (same as above)
Pump type / concentration / dehydration / transfer system (Ministry of Economy, Trade and Industry: prototype development project)
Water treatment surplus sludge dehydration fuel system (Ministry of Economy, Trade and Industry: prototype development project)
Company basic information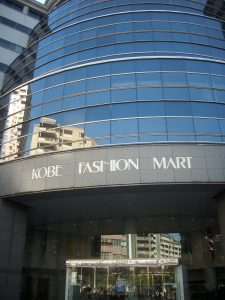 Company name

Techno Plan Inc.
location
6-9 Koyochonaka,  Higashi-Nada-ku, Kobe-shi, Hyogo, Japan Kobe Fashion Mart Bldg 4 floor 658-0032
phone number
078-597-7877
fax
078-597-7880
home page
technoplankobe.com
E-mail
sawai@technoplankobe.com
Established
September 2007
Capital
10,000,000 yen
representative
Representative Director Masakazu Sawai (Doctor of Engineering)
Business content
・ Environmental technology research and development
・ Industry-academia-government joint research support
・ ESCO business planning
・ Overseas environmental technology sales support
・ Environmental assessment
・ Environmental technology research ・ Invention idea method training
R & D achievements
2008:
Compost activated carbonization system
Budget: 10 million yen
Related organizations: Economic Ehime Shield Industry Co., Ltd., Ehime University, Shikoku Bureau of Touon City
Patent: Japan 1 application, International 1 application
2008-2010:
Vacuum Concentration and Dehydration System
Budget: 10 million yen
Related organizations: Hyogo Prefecture, Technology, Kobe University Kobe City College
Patents: Japan 2 applications, international 2 applications, joint patent 1
2008-2009:
Activated carbon liquefaction system
Budget: 45 million yen
Related organizations: Ministry of Economy, Trade and Industry: NEDO (New Energy and Industrial Technology Development Organization: New Energy and Industrial Technology Development Organization), NS Materials Co., Ltd., Ritsumeikan University , Shiga Prefecture
Patent: Japan 3 applications, International 1 application
2010-2013:
Compost activated carbonization system
Budget: 200 million yen
Related organizations: Ministry of Economy, Trade and Industry: NEDO (New Energy and Industrial Technology Development Organization: New Energy and Industrial Technology Development Organization), OBU Unity Co., Ltd., Nagoya University, Gifu University, Chubu University
Patent: Japan: Japan only